Whatsapp is available cross platform and if you are willing to move your Whatsapp data from one device to other, you can do it in minutes using the inbuilt features.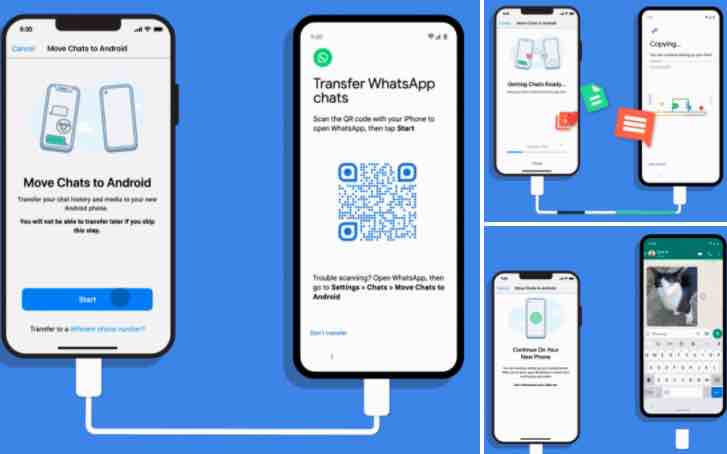 Also Read : Why does Roblox tag ?
How to transfer Whatsapp chat from iPhone to Android 12 devices (Pixel 6 or Pixel pro)
Connect iPhone to Android 12 device using usb to Lightning cable connector.
Setup your Android device and open Whatsapp.
Scan the QR code on iPhone.
The complete chat conversations will be transferred to your Android 12 devices.
If you have any questions, you can drop down your comments below.
Also Read : Only way to corner clip in Roblox