Apple gives its user a feature with a name Find my iPhone and here we will teach you to locate your iPhone from a computer / Laptop, or a Desktop. With this feature, you can track the live location of your iPhone or any other Apple product. To understand better, just think that your iPhone is lost and you have enabled this feature and you want to check where is it now. You can do that using the Find my iPhone interface. This will not only help you to locate it on the map using GPS coordinates, but also gives you a feature to Block / Lock / Erase your iPhone content.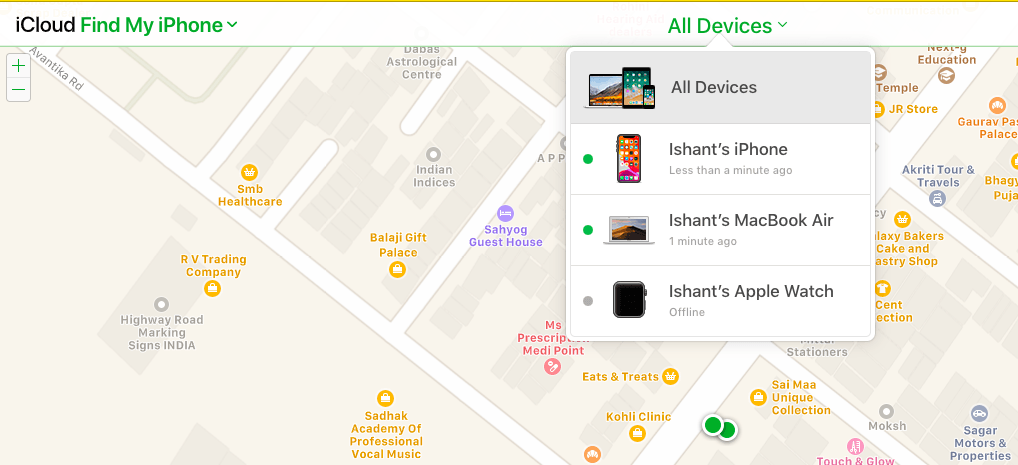 Find My iPhone from Computer
Normally, you must have heard about the app that will let you use the Find iPhone feature, here i will quickly tell you the way to Use the Find my iPhone from Computer directly.
Steps to use Find my iPhone directly on Computer
Take out your computer and Open the web Browser.
Now go to iCloud.com and login to your account.
Click on Find iPhone in the main menu and then Click on All Devices at the top.
Now just the device name for the device you'd like to track and wait until you are able to see the map.
You can zoom in and out on the map to track it more closely, or you can choose from one of the modes listed in the upper right.
Ring / Erase / lock / Take Cop's help and start using your iPhone.
Benefits of using Find my iPhone feature on Computer
Gives you instant access to locate your iPhone on map.
You can Lock, erase or ring the iPhone using interface.
100 % Safe and ad free.
Conclusion
I hope you will be able to use the Find my iPhone feature on your PC now and i am sure that you will surely love the experience.
This is one of the best feature by Apple Inc.
Features
It is absolutely Free to use.
You can Lock, Erase, Ring any Apple device.
You can access it through any OS device.
Easy to use GUI.
FAQs
Is internet connection needed for the device which needs to be tracked ?
Yes, Apple device which you are looking on the find my iphone portal should have access to the internet. If the device gets out of power / internet, then you can see the last available location.
Can i access find iPhone feature on Android or other OS device ?
Yes, you can locate your Apple device through web portal on any OS device which uses the internet through web browser.Let it be Windows or Android, you can access the full feature without any restriction.
What is the Cost for the service ?
The feature is available for free and you can sync all your apple devices with one user ID, a.k.a Apple ID
Video For Details