Robux is Roblox currency which will let the game players make purchases, buy clothes and other gaming stuff. In this article, we will guide you to share the Robux currency with your friends. Let us see how to do it.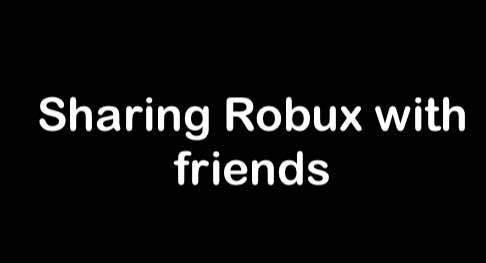 Also Read : Here is way of giving Robux to people in group
How to share Robux with friends
Ask your friend to list any item for sale.
Now sign in to your Robux account.
Click on catalog link on top left.
Search for your friend's listing.
Make the purchase by paying with Robux currency.
That is it, you will be able to share your Robux with your friend.
Very Important
You should not go for any other method. Majority of platforms are fake. Sometimes, you might get free Robux or you might see a way out on internet. Please do not go for that. They will take your ID and password and can make you suffer the loss.